Cleaning out the Cherubplay Closet
09-10-2015, 07:47 AM
> Seems calling some attention back here is doing something. A little something is a big something compared to, well, nothing

OnceUponAStrider




Your Abusive Older Bro




Entered: May 2015
Reputation: 68
Player Badge:
Cleaning out the Cherubplay Closet
I've had interesting luck on Cherubplay, no doubt about it. But today, I realized my Cherubplay consisted

entirely

of prompts that I had answered but hadn't gotten a reply to. In most cases, their last reply was several months ago, and I'd send a check up message every three weeks or so to make sure everything was alright.

So today, I finally just ended most of them. A few of the ones I really liked I left alone, but there was something satisfying about ending (and in some cases deleting) all those chats that have just been sitting there, reminding me of people who aren't talking to me. Felt pretty good, I've got to say.



mebbe this should be in roleplay feels? oh well it pertained exclusively to cherubplay so we'll see
---
Sure you want me?
09-10-2015, 03:07 PM
(This reply was last modified: 09-10-2015 03:07 PM by lonelyDreamer.)
(Edited by lonelyDreamer.)
> To anyone that didn't get their art from my old thread, please pm me if you'd still like it.

lonelyDreamer




Feels Satan / Meddler / Resident Psychic




Entered: Apr 2015
Reputation: 25
Player Badge:
RE: Cleaning out the Cherubplay Closet
I know that feeling. It's... a bit liberating, not having to look at chats that haven't gone anywhere and are just kind-of there. You know? It's almost on-edge-putting having chats there and wondering what's going on.

I still have two or three skeletons and one of them was a gorgeous roleplay that still had so much left, and got ended without warning. I tend to get really invested in Cherubplay rp's, so I'll probably hold onto it for a while! Ahahhah.
---
i am a lump of

coal

in your stocking


(04-11-2015 01:57 AM)

inexplicablyGhastly Wrote: Slow down there, Satan. That's enough feels for the day.

Kinks: character development, angst, feels

Pronouns: she/her
09-14-2015, 04:21 AM
> Vaguely hint to your English Language teacher that your vocabulary stems from Homestuck

Chandy Nitram




The Swiss Chandelure




Entered: Jan 2015
Reputation: 16
Player Badge:
RE: Cleaning out the Cherubplay Closet
Ah yes. Getting rid of old roleplays that have never gotten an answer. I have to admit, I've done as much myself.

Except in one case, where my partner was nice enough to tell me that they had been going through problems with their computer. I appreciated the fact that they thought that someone was behind those colored paragraphs, that people have a mind, regardless of where they are, or if they are anonymous.

But yeah, deleting unanswered prompts is satisfying.
---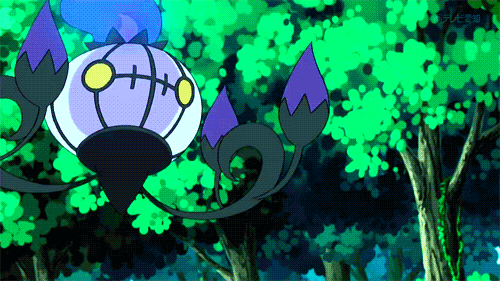 I am the Swiss Chandelure of MSPARP. I can play as
tAVROS
,
John
or
jade
. Or as a Chandelure
11-04-2015, 05:04 PM
>

Charlie




Starving Artist




Entered: Jul 2013
Reputation: 0
Player Badge:
RE: Cleaning out the Cherubplay Closet
I've got a few of those too that I just can't let go. But cleaning up does feel nice.
You keep hoping maybe one day they'll come back though. I'm almost scared to post a little "hello?" or "everything alright?" because sometimes that just results in them ending the chat.
12-14-2015, 02:15 PM
> s m a l l d i c k e n e r g y

Glub




Father of the Sea




Entered: Dec 2014
Reputation: 118
Player Badge:
RE: Cleaning out the Cherubplay Closet
(12-14-2015 11:46 AM)

OnceUponAStrider Wrote:

Just a fun fact -- still have several of those chats open with no reply. So that's like, half a damn year of no replies to any messages and not closing the chat. Cherubplay is just sad sometimes.
Same!! I have like... four chats in which they have not replied for over half a year, and one in which the other participant hasn't replied in a year. They all said something along the lines of life getting in the way, and I didn't want to be an ass and leave because of that. Ahh, such is life.
(。•́ω•̀。)
---
12-23-2015, 11:55 PM
> trying to find a d to my r

umheregoes


33,000


Entered: May 2015
Reputation: 1
Player Badge:
RE: Cleaning out the Cherubplay Closet
honestly, i have pages upon pages of people that i am waiting replies on. most of them are near and dear to my heart or the other participant is just so /good/ and provides such a great description that i hope they will reply. but a cleaning is long overdue
---
Dreams are for free so let them dream
User(s) browsing this memo: 1 Guest(s)