Creating a Homestuck OC - A Not-So-Short Guide
11-16-2015, 08:15 AM
authenticConspirator


0


Entered: Nov 2015
Reputation: 0
Player Badge:
RE: Creating a Homestuck OC - A Not-So-Short Guide
This is E X T R E M E L Y helpful, thanks! Definitely gonna help me get my *coughextremelycrappycough* OC in order :)
12-22-2015, 03:22 AM
LegendArux


33,000


Entered: Dec 2015
Reputation: 0
Player Badge:
RE: Creating a Homestuck OC - A Not-So-Short Guide
I want to thank you for the information!!This way I was able to finally settle on my god tier knowing more about it and now feeling comfortable with it! :)
---
I am a player of

BLOOD

I represent

UNITY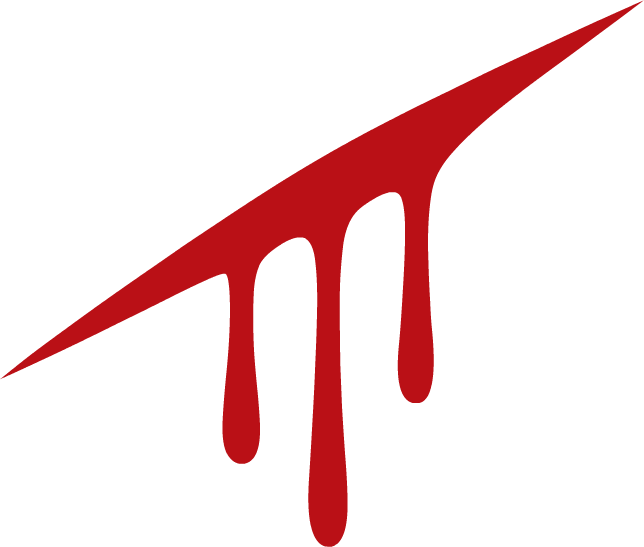 01-21-2016, 12:19 AM
> im back after dealing with life

Timid




A tiny VELOCIRAPTOR!




Entered: Oct 2015
Reputation: 18
Player Badge:
RE: Creating a Homestuck OC - A Not-So-Short Guide
SO HELPFUL!! THANK YOU FOR CREATING THIS!!
---
Taurus|Female-Genderfluid|Slyph of Rage|20|Prospit
01-21-2016, 05:09 PM
> *Get Resurrected and hope you don't die again.*

Alex Vandic




Watcher of the Void




Entered: Jun 2015
Reputation: 3
Player Badge:
RE: Creating a Homestuck OC - A Not-So-Short Guide
There's always value in guides that offer a thought process to constructing a character. Excellent work!
---
When you dare to fight the darkness, you incur its wrath as well as its residents'.
01-29-2016, 12:17 AM
SouthernColumbusslender


0


Entered: Jan 2016
Reputation: 0
Player Badge:
RE: Creating a Homestuck OC - A Not-So-Short Guide
This is a very helpful thought of yours! I was having trouble with my oc so I went to find some guidance and yours is so perfect! :)
---
Listen to for once please!!!

Okay I know I might be a terrible role player but I might be great at it at some point since I literally drunk.YES!so I can be good at role playing as [roxy] and might as well [john].I also role play my 2 oc BlackoutRedBuru(my fantroll) and AwkwardShuriken (my fankid)
03-02-2016, 05:56 AM
nanna95k


11,000


Entered: Feb 2016
Reputation: 0
Player Badge:
RE: Creating a Homestuck OC - A Not-So-Short Guide
thi is simply wonderfull and terific! so very helpfull and so much good information to understand everything better. will definetly help me im sure.
i have a bunch of "fantrolls" that eventually stopped being fntrolls and became something more original instead. so im gonna try and make them more canon and actually set them in a game even.
that and making more charecters :3 x3
i would just like to ad some speculations.
god tiers are suposed to represent the persions core being. the very senter and life purper and finger print of why you are.
and depending on how you deal wth your struggles and how you grow as a persion it will ether help your session or kill your session.
there are some aspects that would fit very well in yes, but it has to be the main one that will ether help you or challenge you, something in your core you need to work on to grow, like rage or doom i suppose.
me for ecample, could probably fit as a knight playes cause i´ve got this burning determenation and will to help and do SOMETHING to make a change. as karkat explained it. fight for what is right i supose. and protwect and guard what is right.
(there i got in some speculations on what i think of that aspects.
i could also be heart playes or a seer.
but im actually sylph of breath it would seem. and so far it fits in the best. ones aspect might not always be too aparent at first.
btw i think rage is a pretty tricky one. one that challange you. (note rage is very spesific emotion so it might not always fit everyone. ex: te vantas are more ppassive agressive, pissed ansd angry. john is more frustrated then anything while gamzee is rage because when hwe get angry its rage. its a very spesific emotion.
doom players are very tricky cause the captors are the only one with this aspect and havent talked about it unlike the vants and their blood aspect that karkat talked about shortly.
thinking about how doom is i could imagine that they have some destructive thoughts or pessemists and negative thoughts, like expecting the worst? or has a major key relating to their doom? knows about doom or can predict it? sollux did find the game and programmed or found the code that killed alltheir lusiis wich doomed the whole planet and population of alternia and their lusiis. while miunna kinda knew about meenas plan?
open for speculatiopns i assume. and it will change drasticly depending on the other aspect.
dirk is prince of heart cause hes not very good with himself and how or who he is and is negative about it wich is him activly destroying himself in a way wich is what the tittle prince of heart would sugest.
its also not something they become but rather what they already are sinse the game is designed to help them grow and understand, help them grow.
and the active/not active thing has always been confusing and vage for e, but i think i understand it now. a not active one like light is passive because its inner, mostly in their head, not connected to the outer world. while an active one is dependent on things from the outside world and interacting with the outside for thngs to hapen. i suppose this is why the most passive ones are more often introverts and why the active ones are outroverts.
i think its the same with the planets. they often make them uncomfortable i think. i mean john was extremly lighthearted with no worries and always playing around and so on. wich is also great ofcoars. but his planet was dark and so on, pherhaps to encurage him to deal with his problems better and deal with them calmly. i remember that rose didnt like her planet cause it was so cheerful and bright. perhaps she needed to lighten up and become more posetive.
and ive never understood the platet nicknames like lola or whatever the fuck, so thank you so much for clearing that up xD
its very helpfyll. :3 thank you :3 the defenition of all thhe aspects and planets and how to make a good charecter
(p.s. crows are witty and mess with others for fun and to benefit themselves when making plans, like larger birds. so she would probably be kinda short and fearlessly fuck around and anoy bigger trolls and highbloods and prank them just to piss tem off, like forced piggybackride or something. so i imagine prankster. and asumably russlesly mss and disrespect those below them. also crows dont sound to beauytifull so they might have a slightly raspy voice and often talk in ways that can sound dark and unsetteling. and cant sing for shits.))
another way to make great charecters is to search among book writing tips on writing charecters. and zodiac. even if their not based of the zodiac its a great way to base a charecter. cause if you find a good one they are extreemly acuret and a wonderfull way to ad realism and deapth.
http://www.bryndonovan.com/?s=zodiac+traits
heres one of manny sites to find it. (i couldnt find the other ones unfortunetly.)
another thing to remember is that if you are making a fantroll then it could be from ether alternia or beforus :o
btw, the themes you mentioned were extreamly clever and interesting, i´ve never thought of it before actuarly. very ineresting indeed.
and again that you for the inlightenment and help :3 it was very fun to read :3 :D
04-19-2016, 12:52 AM
ardentAuthor


33,000


Entered: Apr 2016
Reputation: 1
Player Badge:
RE: Creating a Homestuck OC - A Not-So-Short Guide
This.

Oh my god just this.

Thank you for the time in making this because GOD this was helpful.
07-12-2016, 04:20 AM
> Oh god what happened

thievingArtist




The Worst Fantroll




Entered: Jul 2016
Reputation: 0
Player Badge:
RE: Creating a Homestuck OC - A Not-So-Short Guide
Thank you for making this!!! It was a huge help! I used this guide for three OCs so far, after I realized my old ones were sorta Mary-Sue. Anyways, thanks! :B
---
I WARNED YOU ABOUT STAIRS BRO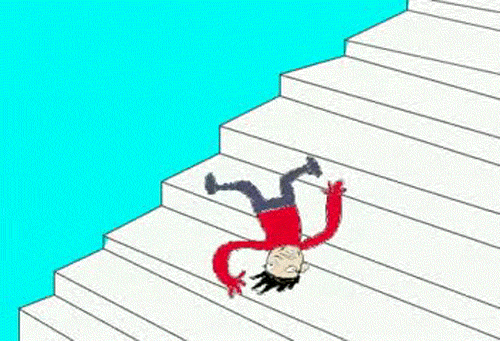 I TOLD YOU DAWG
User(s) browsing this memo: 1 Guest(s)