Project Freelancer | redvsblue | (canon divergent timeline)
02-18-2020, 09:43 PM
ninjaMain [NM]


11,000


Entered: Nov 2019
Reputation: 0
Player Badge:
Project Freelancer | redvsblue | (canon divergent timeline)
Hey, random person that happens to read this. If you happen to know what redvsblue is, then good. For those who don't, so not worry for spoilers as this is a canon divergent time line.
____________________________________________________________
The Mother of Invention. A gigantic ship, but not as big as the UNSC Infinity. This ship is home to Project Freelancer, a project that is tasked with creating Super Soldiers that will help humanity with The Covenant.
One of these Freelancers we will focus on; Agent Hawaii. The agent's codenames are determined on which state of America they choose.
Hawaii is seen sitting in what looks like a mess hall, with other Freelancers there as well.
What is Agent Hawaii's actual name?
____________________________________________________________
MEMORY SEQUENCE 1, BEGINNING TRANSMISSION
(The image you see above is Hawaii's armor.)
---
Run it back, run it back, running man
02-18-2020, 10:11 PM
> Yeah...

AstrologicalTerrorist




What if 9/11 was in space?




Entered: Nov 2019
Reputation: 7
Player Badge:
RE: Project Freelancer | redvsblue | (canon divergent timeline)
(02-18-2020 09:43 PM)

ninjaMain [NM] Wrote: Hey, random person that happens to read this. If you happen to know what redvsblue is, then good. For those who don't, so not worry for spoilers as this is a canon divergent time line.
____________________________________________________________

The Mother of Invention. A gigantic ship, but not as big as the UNSC Infinity. This ship is home to Project Freelancer, a project that is tasked with creating Super Soldiers that will help humanity with The Covenant.

One of these Freelancers we will focus on; Agent Hawaii. The agent's codenames are determined on which state of America they choose.

Hawaii is seen sitting in what looks like a mess hall, with other Freelancers there as well.


What is Agent Hawaii's actual name?
____________________________________________________________

MEMORY SEQUENCE 1, BEGINNING TRANSMISSION

(The image you see above is Hawaii's armor.)
Indigo Turd Gunner
---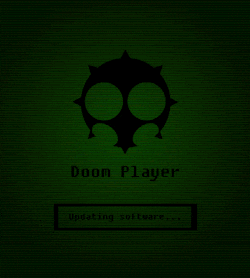 ALSO SUBSCRIBE TO PEWDIEPIE
ALSO IM GAY
02-18-2020, 10:17 PM
(This reply was last modified: 02-18-2020 10:20 PM by ninjaMain [NM].)
(Edited by ninjaMain [NM].)
ninjaMain [NM]


11,000


Entered: Nov 2019
Reputation: 0
Player Badge:
RE: Project Freelancer | redvsblue | (canon divergent timeline)
No, try again you smartass. Not right.
>> Dominic Clarke
---
Run it back, run it back, running man
02-22-2020, 08:32 PM
IAmTheSolluxISpeakForTheBees




Nepeta Fan Club President




Entered: Mar 2015
Reputation: 1
Player Badge:
RE: Project Freelancer | redvsblue | (canon divergent timeline)
>>Dominic Clarke
---
I ran Potterstuck.

Now? Idk
User(s) browsing this memo: 1 Guest(s)