The Pure Genius of Xefros' Character [Hiveswap]
09-21-2017, 04:18 PM
(This reply was last modified: 09-21-2017 07:56 PM by Alienoid.)
(Edited by Alienoid.)
> @slug Incorrect, that 90% of updates belong to spambots.

Alienoid


666,000


Entered: Feb 2016
Reputation: 42
Player Badge:
The Pure Genius of Xefros' Character [Hiveswap]
Prelogue: I wasn't quite sure where to place something Hiveswap related in terms of spoiler content, though considering this whole sub-board literally reads "SPOILER ALERT", I figured this would be a fair place. Gimme a holler if there's a better place.
(Spoiler warning)
So! Hiveswap has been released, and with it, a HORDE of newcomers to the Homestuckverse have been exposed to many (but not nearly all of) the various intricacies of this stupid dumb complex world that we all know and love/hate. We're all pretty familiar with how trolls work by now, it's been a major part of the fandom and it's at the point where
we cnan readd sthit liken thisth
almost fluently. However, if you were to just jump out the window and interview random people on the street about this, not only would they likely note the probable several areas you're bleeding, they'll also more likely than not have a bit of a tough time parsing through such complicated dialogue.
Unfortunately for the devteam, these are the types of people that will be able to play his game along with the rest of us master code-crackers. So how do they introduce trolls as a concept without completely dropping people in the deep end?
You design an absolutely perfect "beginner" troll. Let's analyse.
Let's start out with something basic. He's a rustblood, anybody with the most fundamental knowledge of trolls can tell that he's maroon. So what better way for a human player to be able to relate to this ALIEN than to give them the closest to a human that trolls give? Not to mention the fact that because he's so low on the hemospectrum, he doesn't have the best life and suffers a LOOOOT of problems. It's way easier to relate to someone down on their luck than someone living the high and mighty royal life, even if he does get some sick psychic powers because of it (even if they're not very strong (another point for the relatability factor)). Plus, it's WAY easier for someone who's suffering the negatives of life on Alternia to explain the problems and situations than someone higher up on the spectrum that is so used to the constant suffering of lowbloods that they barely bat an eye at it.
Quirks. They're a standard troll thing, and some of them can be pretty tricky to read. So that's why the quirk that Xefros has is so GENIUS. I'll cover this one in bullet points because there are a few factors to consider:
First of all, his replacement of all 'x' and 'x sounds' with X. Not only is the letter x a SUPER rare letter to find in sentences casually, but when it is and he shortens/abbreviates it (like thanX, Xcited, etc.), that's a thing that happens here on Earth as well. Think about it. We use 'thx' all the time! So as human beings with a foot in the technological realm already, the only thing that'll set off any real alarms in our head is the capitilisation, and even then, I'm willing to bet my bottom boondollar that it was for the sake of emphasising the fact that he's typing differently, and to call attention to what's new in order to flatten the learning curve just a bit.
Then there's "ten = X". Like Joey points out, X is the Roman numeral for ten, so again, it's a concept that we're familiar with. Granted, we don't use it all the time in commonspeak (unless you're Roman, I suppose), but they're on clocks all the time, not to mention things like Final Fantasy and such. So, another really easy thing to learn, ESPECIALLY when Joey asks specifically about it and figures it out herself (and then proceeds to play Devil's Advocate and explain it to the player).
Even with things like 'cross' and 'trans' being converted to X, note that every single time a new one comes up, Joey asks about it and either she or Xefros explains it. And once he does explain it, it'll click in your head and you'll be like "OOOOHHH." Unless it's trans, that one I'm. Still a little confused by. Which is good because he explained it all the same.
Finally, as I mentioned earlier, the fact that the letter X is used to rarely in our sentences means that the rest of his speech is left completely unaltered, allowing for anyone with a basic level of being able to read text speak to be able to read their conversations completely fine!

HIS SOCIAL CIRCLE (DAMMEK)
Okay so we don't know that much about any of his friends other than Dammek just yet, but I can talk about Dammek, because his being bronze plays BEAUTIFULLY into Joey (and the audience) learning about different blood colours. Specifically the fact that Joey was seemingly fine with the colour of the blood, because it was brown and therefore, in her mind, old. So that's when the confusion comes up, AFTER she's had some time to adjust to the other wacky shit in Dammek's hive. Not to mention their relationship, while having its fair share of problems, does mean that Xefros always has code on the brain, or at least, should be, anyway, and therefore allows the player to get away with asking questions about their whereabouts to varying degrees of success. Xefros wouldn't bat an eye when Dammek asks who he is, because of all the tests and the fact that there's SUPPOSED to be a code name, except for the fact that he messes up and forgets.
---
All in all, Xefros' character is absolutely genius and perfectly hand-crafted to make sure that anybody, and I mean almost ANYBODY would be able to buy into the world without getting overwhelmed. Kudos to the Hiveswap team on this one, absolutely incredible work.
---
09-21-2017, 09:04 PM
> been a while since that happened

Gamizle Makarizzle


100,000


Entered: Feb 2015
Reputation: 4
Player Badge:
RE: The Pure Genius of Xefros' Character [Hiveswap]
We are gathered here today to bless this child, Xefros Tritoh, and the Hiveswap devs because they are some sneaky motherfuckers.

(Also, X also being trans might relate to chemistry? That's the only other place i've seen it come up in my life, though it could be a thing used in other sciences as well.)

Also, really great analysis!
---
Fact: Space does not exist.
10-27-2017, 02:50 AM
(This reply was last modified: 10-27-2017 02:51 AM by AncientE%cursion.)
(Edited by AncientE%cursion.)
> Eh, screw it. sup

AncientE%cursion


222,000


Entered: May 2016
Reputation: 11
Player Badge:
RE: The Pure Genius of Xefros' Character [Hiveswap]
The 'X=trans' thing is indeed chemistry. Correct me if inaccurate, but it's when an organic chemical has the same elements in it but arranged differently. Like:
The idea is that the two molecules are aCROSS from each other.
---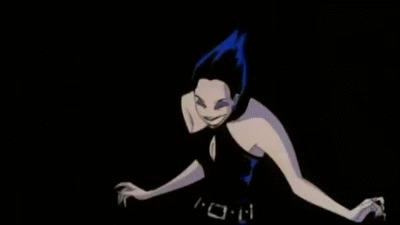 10-27-2017, 08:44 AM
> been a while since that happened

Gamizle Makarizzle


100,000


Entered: Feb 2015
Reputation: 4
Player Badge:
RE: The Pure Genius of Xefros' Character [Hiveswap]
...
Excuse me as I use that to theorise about Dammek and Xefros. Bruh.
---
Fact: Space does not exist.
User(s) browsing this memo: 1 Guest(s)