on the 2ubject of beiing an a22hole

Group Tags

Canon

AU

S
08-12-2017, 04:57 AM
> holy shit.

thankstyler




if you're out there somewhere




Entered: Jul 2016
Reputation: 15
Player Badge:
on the 2ubject of beiing an a22hole
-- CURRENT twinArmageddons
[TA]
opened up memo
"why ii2 everyone a fuckiing lo2er"
RIGHT NOW --
TA: 2o, deciidiing that my gloriiou2 mouth couldn't be kept 2hut
TA: (even by the liike2 of you, kk)
TA: ii wanted two breiifly open up a memo ii gue22
TA: don't get your gut2 iin a twii2t over thii2 or anythiing
TA: but we're all fuckiing lo2er2.
TA: 2ure, we won!! yiippee
TA: but holy 2hiit you guy2 are boriing wiinner2
TA: we diidn't even have a celebratiion that ii could've feiigned dii2iintere2t iin
TA: we ju2t won and then gave up on doiing anythiing iintere2tiing wiith our liingeriing iimortaliity hangiing above our head2
TA: whiich, by the way, are iin our A22E2
TA: jammed 2o far up our wa2techute2 that we can barely 2ee how LAME AND BORIING WE ARE
TA: and you fucker2 know thii2 ii2 2eriiou2, becau2e II'M the one calliing you out
TA: anyway2
TA: whiile we're on the 2ubject of beiing an a22hole
TA: wiith my memo moderatiion 2kill2,
TA: any and all a22hole2 are goiing two be iimmediiately banned from whatever thii2 end2 up beiing
TA: capiiche?
TA: and for the love of anythiing that may be watchiing over our every move like a tiime player or 2omethiing
TA: lookiing at you, aa
TA: let'2 try our harde2t to not 2way away from the topiic at hand
TA: any idea2 a2 two how not two be wiilliing two riip all of my haiir out
TA: and ii mean anythiing that ii2n't fuckiing 2tupiid or liike
TA: feeliing2-y
TA: emotiion2 have already been popped like 2hiit-fiilled balloon2 all over the wall2
TA: and ii'm the one cleaniing the wall2
---
I have so many fucking splinters that I carry tweezers around.
08-14-2017, 04:36 AM
(This reply was last modified: 08-14-2017 04:36 AM by monarchBaconator.)
(Edited by monarchBaconator.)
> gay

monarchBaconator




Actual Queen of Bacon




Entered: Nov 2014
Reputation: 14
Player Badge:
RE: on the 2ubject of beiing an a22hole
-- FUTURE carcinoGeneticist [
CG
] 2:03 HOURS FROM NOW responded to memo --
CG: WHILE I EXPECT TO BE BANNED ON SIGHT, FOR BREAKING THE RULE OF NOT BEING AN ASSHOLE, I THOUGHT, "HEY, MAYBE I COULD RESPOND TO THIS MEMO INVOLVING MY GOOD FRIEND SOLLUX, WHO I ONLY SOMEWHAT HATE."
CG: AS FOR SOLUTIONS TO YOUR PROBLEM OF BEING FUCKING BORED, HAVE YOU CONSIDERED, OH I DON'T KNOW, DOING LITERALLY ANYTHING?
CG: I DON'T KNOW IF YOU NOTICED, BUT THERE'S LITERALLY NOTHING STOPPING YOU FROM ENTERTAINING YOURSELF WITH THE SAME HOBBIES YOU OCCUPIED YOURSELF WITH ON ALTERNIA, BEFORE WE PLAYED THE GAME.
CG: THAT IS, IF FUCKING AROUND WITH YOUR MAGICAL BULLSHIT MAGE OF DOOM POWERS AND BEING AN ALL AROUND PIECE OF SHIT, SPREADING YOUR PIXIE DUST EVERYWHERE TO SEE JUST HOW FUCKED UP YOU ARE DOESN'T SOUND EVEN MILDLY INTERESTING.
CG: THOUGH WHAT DO I KNOW ABOUT THAT?
CG: I'M THE ONE WHO GOT THE SHORT END OF THE STICK ON ACTUALLY BEING OF ANY FUCKING USE.
CG: I DIED ON A BED TO GET A FUCKING CAPE AND IMMORTALITY.
CG: MEANWHILE, EVERY OTHER PIECE OF SHIT IN THIS GODFORSAKEN BAND OF MISFIT TROLLS GOT THE EQUIVALENT OF BECOMING A CHARACTER IN THE MOVIE "WHEREIN SEVERAL THOUSAND MEMBERS OF THE POPULATION ARE MUTANTS THAT HAVE SUPERPOWERS, INSTEAD OF MUTANTS THAT DESERVE TO BE CULLED, BUT THE TROLLS WHO DON'T HAVE SUPERPOWERS WANT TO CULL THEM ANYWAY, FORCING THE MUTANTS TO PROVE THEIR WORTH BY DEFEATING A MASSIVE THREAT TO THE ENTIRE SPECIES AS A WHOLE USING THE POWERS THAT MAKE THEM DIFFERENT."
CG: I GUESS I COULD BE COMPARED TO TROLL PROFESSOR X IN THAT MOVIE. THE USELESS ONE WHO'S JUST REALLY SMART AND KEEPS THE TEAM IN CHECK.
CG: EXCEPT I DON'T EVEN HAVE ANY SORT OF EXTRA INTELLIGENCE. I'M JUST MILDLY ALRIGHT AT SOLVING INANE BULLSHIT PROBLEMS THAT A ONE SWEEP OLD WRIGGLER COULD FIGURE OUT ON THEIR OWN, FOR ALL OF YOUR DYSFUNCTIONAL RELATIONSHIPS.
CG: REMIND ME AGAIN, WHY YOU OF ALL PEOPLE ARE CALLING US OUT ON BEING BORING, MISTER MAGE OF DOOM?
---
Check out my Classpect Analysis Thread
08-14-2017, 11:16 AM
> holy shit.

thankstyler




if you're out there somewhere




Entered: Jul 2016
Reputation: 15
Player Badge:
RE: on the 2ubject of beiing an a22hole
TA: congrat2 on beiing the fiir2t a22hat pre2ent for thii2 callout 2e22iion, kk
TA: ii've done 2o many thiing2, what are you talkiing about?
TA: ii've probably changed your hu2ktop pa22word 2ix or 2even tiime2,
TA: had 2ome fun wiith aa goiing tomb raiidiing
TA: AND grave robbiing, miight ii add
TA: and mage of doom power2?
TA: they fuckiing 2uck
TA: oh joy, ii get two cau2e death and de2tructiion!
TA: not liike ii don't do enough of that already, or liike ii have other thiing2 two worry about other than goofiing off with the 2econd mo2t dangerou2 per2onaliity traiit about me
TA: i get two call you out becau2e you're 2uppo2edly our fearle22 leader
TA: a2 iin
TA: you won an amaziingly hard and death defyiing game wiith u2, apparently led the way through iit, and now
TA: BAM
TA: we ju2t laze around and go back two our normal liive2?
TA: ii thiink that'2 fuckiing 2tupiid
TA: but hey, that'2 ju2t me.
---
I have so many fucking splinters that I carry tweezers around.
08-14-2017, 01:06 PM
> https://www.youtube.com/watch?v=CP89G1p81h8&t=60s

mariachiArsonist




ITS A FEATURE




Entered: Jun 2016
Reputation: 35
Player Badge:
RE: on the 2ubject of beiing an a22hole
---PAST
arsenicCatnip
3 HOURS AGO responded to this memo.---
AC:
*ac marched across the open field with her fresh kill, minding her own business. all of a sudden,
a loud and raucous racket makes it's way into her eardrums!*
AC:
*quickly turning around, she spots her good buddies karkat vantas and sollux catpur, arguing away as always!* hi guys! *she lilts, tilting her head to one side.* looks like i missed both of you being grumpuses, as always ;33
AC:
*she stretches her arms, glancing at sollux.* are you complaining about evfurryone being "boring" again? hehe, fur someone in your purrsition you sure do a lot of complaining!
AC:
although, i purrobably would too if i had those freaky powers that you had!
AC:
i dunno, it just seems wasteful and ofurly negative to me!
AC:
then again, im being negative myself, aren't i? :((
AC:
anyways, purrlease stop with the arguing!
---

don't talk to me unless you relate to this on a spiritual level
08-22-2017, 06:50 AM
> f

Motherfuckology




bet




Entered: Jun 2017
Reputation: 2
Player Badge:
RE: on the 2ubject of beiing an a22hole
-- CURRENT apocalypseArisen
[AA]
responded to memo RIGHT NOW --
CAA: i think i should agree with nepeta here
CAA: unless arguing makes things less boring
CAA: it does give you something to do i suppose
CAA: in any case feel free to bicker as much as you like!
CAA: but anyways back to the topic on hand
CAA: hahaha :)
CAA: i dont think weve been boring!
CAA: to be honest with you i think things have just been normal
CAA: and well
CAA: maybe the effects of the game
CAA: adrenaline more specifically
CAA: made us get used to being in danger so much
CAA: but if it really is that uneventful then i would suggest looking much more into the activities that are hosted regularly by terezi
CAA: her games are really fun!
CAA: its such a shame that very few of our friends participate in her scheduled plans
---

it was time for thomas to leave. he had seen everything.
08-23-2017, 10:45 PM
> It's official, the forums aren't linked from MxRP

AncientE%cursion


222,000


Entered: May 2016
Reputation: 11
Player Badge:
RE: on the 2ubject of beiing an a22hole
CT: I suggest dearly that we take heed to Nepeta and Aradia's call to arms
CT: By which, I mean the lack thereof
CT: I have come to terms with my heinous fai100re leading to my death and taken up the odd East Alternian lowblood practice of meditation
CT: It does not compare to a good papping, but it eases some of the boiling stress
CT: Any pitiful talx of opening an apparent trilid shall be met with resounding rejexion
---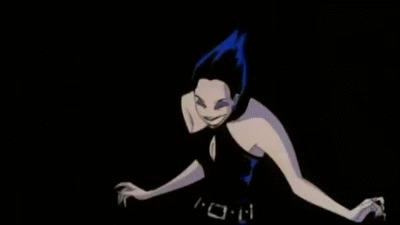 08-24-2017, 03:27 AM
>

unhingedCynical




"The Creator"




Entered: Aug 2016
Reputation: 11
Player Badge:
RE: on the 2ubject of beiing an a22hole
EB: okay, before i go ahead and say anything that makes me sound overly absorbed in what you and your buddy "sollux" are arguing about, karkat (which i'm not)...
EB: can I just ask about what you are taking about?
EB: i said i wasn't into it, sure, but i want to be, if that's okay. :)
EB: i don't really know all that much about troll culture other than what you told me, so sorry about that.
EB: maybe someone can explain? sollux? green text troll/ac/nepeta? aradia (i think)? indigo? no? :/
---
Th@nk y0u, lurking.moar [TV] f0r m@king this f0r me! :3
User(s) browsing this memo: 1 Guest(s)