The don't of Kankri Vantas
06-19-2017, 03:55 PM
r o n n i e


134,000


Entered: May 2017
Reputation: 8
Player Badge:
The don't of Kankri Vantas
A few things I've realized consistently wrong with many Kankri roleplayers on this site, that either pick him up for the sole purpose of shipping, or legitimately want some good roleplay, and need some tips on starting off.
Appearance
Alright, I know what you're going to say. 'Ronnie, headcanons are headcanons!'
And yes, you're right.
But unless your character has some sort of medical condition, there is no way a character will stand at 4'5", 3'0", or 4'7". 4'10 and up, plausible, but for an adult male, that is certainly not the normal. Most people put Kankri at an unusually small stature for the shipping aspect, their tall boy short boy yaoi aesthetic. And, while that's all great, it's something that isn't realistic and something I wouldn't accept in any sort of human AU. Mythical? Maybe.
Another thing, albinism isn't just some convenient thing that you can use to make your character look cute or unique! If you roleplay an albino character,t here are going to be medical side effects. [This applies to striders, too]
Some include:
-Rapid, involuntary back-and-forth movement of the eyes (nystagmus)
-Inability of both eyes to stay directed at the same point or to move in unison (strabismus)
-extreme nearsightedness or farsightedness
-Sensitivity to light (photophobia)
-Abnormal curvature of the front surface of your eye or the lens inside your eye (astigmatism), which causes blurred vision
Just a little heads up.
Personality
Something I can't stand: Kankri cries at everything.
That's not something Kankri would do at all.
Cronus hits on him, backs him into a corner or does something generally sleazy? Be damn sure Kankri's gonna monologue that boy to the point of shame. But, at the same time, he doesn't completely dislike Cronus.
In canon, he defends Cronus against Meenah attacking his 'species dysphoria'. Forgive me if I am wrong, but it seems as if Kankri has little to no bias when it comes to trigger warnings and hurt feelings. He will defend anyone that's being attacked, himself included.
Another issue I have with many Kankri roleplayers is the fact that they see Kankri as constantly blowing a whistle and screaming 'triggered'. Really, he's not going around and slapping a trigger warning on everything, rather, telling others why exactly they're wrong, and doing his best to remedy the situation
A small little conclusion
I know, this is mostly me belly aching about things that probably aren't a big deal, but I opened this memo to sort of start a dialogue. Have something to contribute or rebuke? Please share! I'd absolutely love to hear other's viewpoints on the topic.
Point is, roleplaying your fanon version of Kankri is mostly annoying and sometimes completely ooc. He's a bit pretentious, snarky, and at times thinks he's above others. He's made some people feel like shit ic, despite his efforts to right all wrongs, and as a troll he'd extremely flawed. But those are things we should embrace, instead of hiding them in the dark corners of our rp.
---
baby ur a song
u make me wanna roll my windows down
06-19-2017, 06:53 PM
> It's official, the forums aren't linked from MxRP

AncientE%cursion


222,000


Entered: May 2016
Reputation: 11
Player Badge:
RE: The don't of Kankri Vantas
May as well tack something onto this, Kankri is fiercely independent. When you consider Beforan society's idea of culling, it's treating lowbloods like weak creatures who need constant protection, infantilising them. Now, that's all well and bad for a lowblood, but a
MUTANT!?
Get ready to be treated like the weakest piece of crap to ever come out of the Mother Grub's spasm chasm.
You can see this in canon too! Look at how Porrim treats Kankri, babying him, giving him instructions,
clothing him
. It's literally all exactly what Kankri wouldn't want. He's very defiant against Porrim but does relent, such as actually wearing that sweater in the first place. Of course, now that Porrim doesn't like it anymore, Kankri may just still be wearing it as further signs of rebellion.
The celibacy can also reflect this independence. Kankri can and does possess the capability for romantic feelings, such as his flush crush on Latula. However, he remains celibate to stay independent and show that he doesn't need to rely on anyone. He's obviously insecure about this too, such as when he leaves Karkat and Meenah alone, he makes it very clear that's he's walking autonomously and of his own volition.
So there's my piece. Kankri is a sassy, fiercely independent troll who honestly believes what he says without fail. He is
NOT
a smol soft boi who will break his vow of celibacy and latches onto other people.
---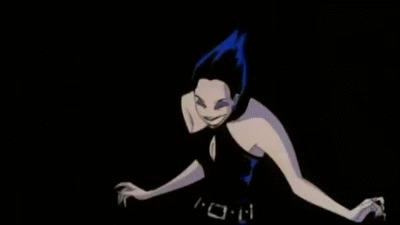 06-20-2017, 02:25 AM
Gamizle Makarizzle


96,000


Entered: Feb 2015
Reputation: 4
Player Badge:
RE: The don't of Kankri Vantas
Oh man, I've been waiting for someone to point all of that out. People see Kankri (and Karkat, but not the point) as some shy little shounen boy that need someone to care for him. It's really not true.
This is the way I see Kankri, and it might be a bit fanon, but I think I have a fair understanding of him. Do correct me though, I love learning more about him.
Personality



•He's going to step in if he sees acts of discrimination, hate, anything like bullying in general, and raise solid points about why it isn't fair, defend opressed individuals and whatnot (eg: Cronus' species dysphoria). He won't back down in an arguement, and he'll be passive aggressive and sassy if needed, but, as always, he'll try to keep it civil. It's the kind of comments that need some thinking to

•However, since he's kind of formal and knowledgeable (read: a bit of a smartass), he can sometimes blurt out a slightly inappropriate comment that might get him into an awkward situation, or make someone angry.

•I feel like he'd wouldn't admit that he's wrong - not straight up. He'd admit it, but by explaining it in a long paragraph that makes the person so confused that by the end of it, they don't care if it's right or wrong. He's a master of words, after all, and he relies on brain to do the brawn. If that makes sense. He fights with words, okay.

•The relationships he has with his friends are as canon, but I'll make exceptions depending on the rp sometimes, those are just finesses though.

•He'll be nice if others are nice to him, the classic "treat others the way others treat you". It's a respect thing for him.

•There's other details, but those are really the main things.



From my experiences


(disclaimer: I usually RP in NSFW,
but a lot of the time, it doesn't even get to said NSFW themes)

•People really do think that Kankri is some sort of shy little boy that'll keel over and swoon for anyone that backs him up against a wall, not even a corner.

*Cough* Some Cronuses *cough*



•Then there's instances where they just don't get that Kankri is, in short, a real asshole sometimes, call me OOC for it when he's uninterested/neutral to the situation, but really, they

are

uninteresting themselves. There's no other way to react when all they do is try to hit on Kankri, be sleazy and just... really gross in general, and OOC on top, but not always. Maybe my Kankri comes off rude, but they don't contribute to the roleplay by just arguing back like a child.

•Now this is purely a personal experience that I had: my Kankri is a switch, but most of the time, he's a top. I had a roleplay with a Cronus one time, where Cronus thought he'd end up on top, but, surprise surprise, he didn't. The roleplayer then THANKED me for topping. I don't know about you, but that tells me something about the state of Kankris on Parp.

So, that's my little two cent contribution to the conversation.
---
Fact: Space does not exist.
06-20-2017, 05:11 AM
r o n n i e


134,000


Entered: May 2017
Reputation: 8
Player Badge:
RE: The don't of Kankri Vantas
All of you are raising so many amazing points that I haven't even begun to explore! Thank you so much, this is helping me improve as well as others
---
baby ur a song
u make me wanna roll my windows down
06-20-2017, 06:04 AM
Gamizle Makarizzle


96,000


Entered: Feb 2015
Reputation: 4
Player Badge:
RE: The don't of Kankri Vantas
Agreed! This should be done for not only Kankri, honestly.
---
Fact: Space does not exist.
06-20-2017, 07:39 AM
r o n n i e


134,000


Entered: May 2017
Reputation: 8
Player Badge:
RE: The don't of Kankri Vantas
Another thing I just thought of. Kankri would not canonically have sex with anyone. This doesn't mean you can't rp smut! At all! This just means that Kankri would most likely not instigate it, and unless his partner is the one to suggest it, wouldn't consider sex as a regular part of his relationships. [sexualized kankris are a no-no.]
---
baby ur a song
u make me wanna roll my windows down
06-20-2017, 05:56 PM
> nya

Glub




Father of the Sea




Entered: Dec 2014
Reputation: 118
Player Badge:
RE: The don't of Kankri Vantas
I don't know why it's so hard for some people to understand that Kankri is dedicated to his vow of celibacy. I get a bit confused and a hell of a lot peeved whenever I see Kankris throwing away their vows for anyone who smiles at them the right way in group chats.

Thanks for making this guide! Hopefully some misguided Kankri rpers can see this and improve. :0
---
06-20-2017, 11:08 PM
Gamizle Makarizzle


96,000


Entered: Feb 2015
Reputation: 4
Player Badge:
RE: The don't of Kankri Vantas
For smut, I make up a little loophole that I managed to think of for the whole celibacy thing. That is to say, Kankri wouldn't let just anyone get that part of him easily. He has to trust them first, of course.
I used to simply make him say
"What g99d is a v9w 9f celi6acy t9 a dead tr9ll?"
but really, that one's just. Past me should have thought better.
Now though, I've thought about it a little bit, and I've come to a funny loophole, which, I bet, most people might not agree with, but if you want to roleplay some smut with Kankri, you really can't do it without sprinkling in some fanon. I asked myself:
"What if his celibacy applied to

quadrants

, not necessarily sexual things?"
I'm aware it doesn't work like that, but, again, no smut without tweaking the rules, right? So basically, he'll have
semi
-casual sex with others (that he trusts well enough, of course) sometimes to just relieve his frustrations, though he'll probably be a little ashamed later.
For fanfictions and more SFW things, I do keep him to his vow.
---
Fact: Space does not exist.
User(s) browsing this memo: 1 Guest(s)