...S9 we're d9ing this.

Group Tags

Canon

S
06-14-2017, 12:58 AM
> emerge from the place that is a day off

RandomWriter


420,000


Entered: Jan 2016
Reputation: 21
Player Badge:
RE: ...S9 we're d9ing this.
Prince of Rage
theopneusticCarnifex [TC]

responded to memo




( :o) )




Location: :o)
Species: :o)
Player Badge:

CTC:
#is kankri admitting that his optimism in the session may have been horribly misplaced? FINALLY.
CTC:
#and good luck talking to meenah about this, once our pimped out glittery fish queen gets here. :oP
CTC: :o(
#brorail, its cool. i can understand why the scratch erasing us is not radical.

#but, trust me
CTC:
#THIS ALL SERVES A GREATER PURPOSE. :o) :o(
CTC:
#its cool, rainbow girl, im all in for it

#mituna, we can totally have a chat about stuff before stuff goes down <>

#AND DON'T WORRY ABOUT DAMARA.

#im sure she'll come around

#in fact, i could go talk with her, try to help out

#lot less crazy than staring into the furthest ring for hours like formerly mentioned glitterqueen of the overblown gill people

#speaking of which is there a set order to who dies first or
---
Quote:Hoi! -Temmie, upon greeting thee.
Three Entrybound characters. Coming soon!
>

Alienoid


666,000


Entered: Feb 2016
Reputation: 42
Player Badge:
RE: ...S9 we're d9ing this.
CGA: Thank you, Kurloz, I appreciate the support.
CGA: Both towards me and your moirail.
CGA: Speaking of, I'll answer your question in a moment.

CGA: Mituna?
CGA: I'll need you to listen up for this.
CGA: Take some deep breaths, like I taught you. You remember the breathing exercises, I hope?
CGA: In, hold, out. In, hold, out.
CGA: This is scary, I know. All of us are scared with you. I'm scared.
CGA: It only makes sense, given the words 'our demise' being written clearly in the skies as we trek forth.
CGA: You're showcasing incredible bravery at the moment. Keep it up.
CGA: Just try and calm yourself, please.

CGA: Kurloz, as for your earlier question.
CGA: There is no set order, despite there also being one, if I recall correctly.
CGA: Given the nature of rebooting a session, I would imagine it's all instantaneous, so we all technically die first.
CGA: Even those who ascended to god tier will not be safe, which I suppose would both be a curse and a boon.
CGA: On one end of the spectrum, death is not quite pleasant.
CGA: Trust me, I know this well.
CGA: On the opposing side?
CGA: I'd imagine not having to reside in eternal limbo with no back door to escape through would be a fair deal easier to swallow than having to undergo that particular fate.
---
06-14-2017, 07:45 AM
> every reply (except in off-topic) gives you 1,000 boondollars so they tend to be tied

Fubar




Heir Of Puns




Entered: Feb 2016
Reputation: 88
Player Badge:
RE: ...S9 we're d9ing this.
AG: I can't 8elieve this!
AG: What is wrong with all of you?
AG: Porrim, have you tried not existing?!
AG: Step off Mituna, why are you trying to cow him into that idea?
AG: We all know he cannot manage a single idea now so you just want to sweep him along with that plan?
AG: Seriously, I do agree that sometimes even a 8ad experience can 8e educational enough 8ut one needs to, you know, EXIST for the experience to 8e useful.
AG: And Makara, why are you so smug? What do YOU know?

#you, #you, #you honkbrained clownwit you, #tw: slurs

AG: And Porrim, you might have died 8ut you did come 8ack!
AG: ...How was it?
AG: You know
AG: Not existing?
AG: Wait, i just
AG: I'm 8eing nervous.
AG: I

#I'm sorry, #I'm sorry, #I'm sorry, #I'm sorry, #I'm sorry
---
My fan adventures:

Troll Jailbreak

Trolls but no SGRUB

A kid in some strange world
06-14-2017, 07:52 AM
> It's official, the forums aren't linked from MxRP

AncientE%cursion


222,000


Entered: May 2016
Reputation: 11
Player Badge:
RE: ...S9 we're d9ing this.
CURRENT coolAbracadaver [CCA]

RIGHT NOW responded to memo.
CCA: Woah, what's up, slow down!
CCA: We're resetting?
CCA: But we're doing great!
CCA: Trust me, as soon as I get the chance, I'm taking down that big bad wizard!
CCA: Just like I'm supposed to do!
CCA: Sure, things MAYBE went a little south with Damara, Rufioh,
Horuss, Meenah, that one prospitian with the hat and some more of those funny chess people
CCA: BUT it's gonna be fine!
CCA: When you have an arcane master like myself on the team, I'm sure that we'll do great!
CCA: Come on, I can BASICALLY hear the black king aching for some white magic on his face!
---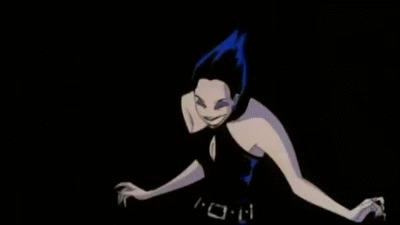 >

Alienoid


666,000


Entered: Feb 2016
Reputation: 42
Player Badge:
RE: ...S9 we're d9ing this.
CGA: Well, so much for 'that makes twelve of us'.
CGA: I can almost hear the dominoes rising from the ground and setting back into position, we're backtracking so much.
CGA: I suppose it's understandable, at any rate. I can't help but admit that I might be a little more eager than most to try out whatever methods possible to rewrite history to allow our race to prosper.
CGA: Both as a Space player and the last jade.

CGA: I'll leave my particular experiences with my mortality out of this conversation, lest we receive angry messages from a certain somebody about triggering topics.
CGA: Not to mention we're getting off-topic.
CGA: Are we, or are we not going through with the Scratch?
CGA: Might I remind everybody that this is our last option? I'd imagine that would be something important to mention.
CGA: I can't believe I'm starting to question whether it'd be sensible or not to resort to a show of hands.
CGA: Aranea, were you not the one that asked for my help to research the Scratch in the first place? Might I ask what happened?
CGA: I'm truly curious.
---
06-14-2017, 03:14 PM
(This reply was last modified: 06-14-2017 03:48 PM by why-am-i-here.)
(Edited by why-am-i-here.)
> Compile a comprehensive Mindfang roleplay guide. This is a taller order than you anticip8ed, though not by much.

why-am-i-here




[it's not deep, usernames are hard]




Entered: Dec 2015
Reputation: 31
Player Badge:
RE: ...S9 we're d9ing this.
CCG: Aranea, I've PMed you some of my thoughts on your conduct in this memo. Please, when you've forced yourself into such a pseudoleadership role despite all pre-game agreements, I expect you to commit to that role responsibly. The last thing this memo needs is any divisive behavior - accidental, I'm sure, but perhaps more concerning for its ability to slip under the radar even to you, and, dare I say, borderline problematic.
CCG: The role we accept (and, yes, that is an intentional "we," we all know I've taken up the helm of the crucial social leadership role while Meenah's little clique has wedged itself into the head of gameplay) is one of guidance, and one that needs to be coordinated. I, taking the high road, chose despite my convictions to work with your prior plan for the sake of the team, and, without making too much of a public fuss (again, check your PMs and we can have a more nuanced discussion), I'd appreciate if that sacrifice accomplished anything.
CCG: Seriously, the moment I accede to your stratagem - becoming a willing member, one could say, of the web you've carefully woven around recent events! - the ideal next move would be to push

forward

. To

continue

leading once one is followed: I could refer you to a few readings on the concept if you're interested, but it's fairly elementary.
CCG: That said, great, this is great. It's about time these memos became a breeding grounds for healthy, informed dissent.
CCG: Cronus, you've got some fantastic points there, how

is

your quest going? Personally, I really think I could kick up those ectobiology efforts again, if I had any idea what ectobiology is, which I don't, but from every walkthrough I've found, that seems inconsequential provided the lab is located, which it can be with proper scrutiny. I'm sure there has to be an unexplored chasm around here

somewhere

.
06-14-2017, 06:39 PM
> It's official, the forums aren't linked from MxRP

AncientE%cursion


222,000


Entered: May 2016
Reputation: 11
Player Badge:
RE: ...S9 we're d9ing this.
CCA: oh it's
CCA: well it's kinda bad honestly.
CCA: like, there's towers, wizards, all sorts of cool fantasy stuff!
CCA: but the Denizen outlawed magic, among other things like borders
CCA: big huge walls around the towns
CCA: It's actually kinda freaky
CCA: like, there's all the pieces to an amazing adventure, but it's all been taken away
CCA: kinda crappy if you ask me!
CCA: I've been trying to get some magic back in the consorts but they all just run away!
CCA: that gets pretty annoying too honestly, I just go and take potshots at some trees when I get mad
CCA: it'd be a real shame to reset when I haven't even gotten to give these people their magic back!
---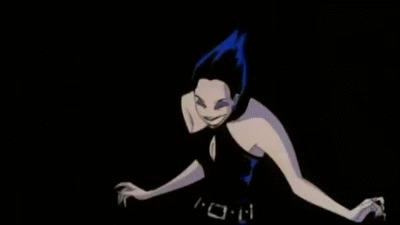 User(s) browsing this memo: 1 Guest(s)