07-01-2017, 03:26 PM
> Begin rewriting your fanadventure. God damn you've got a work ahead of you

KatsumiM




I write honest endings, not happy ones.




Entered: Sep 2015
Reputation: 25
Player Badge:
RE: Fate of the Forums
For me; my high time on the forums was definitely during my senior year of high school (beginning in 2015). Coming on here and being able to actually write a story for once without hating every word I wrote was amazing, not to mention the fact that it gave me the ability to cope with some of the things I was going through around that time. To be able to watch unbiased strangers read my story and actually enjoy it for what it was was an experience I had never had. Yeah, Homestuck, among other stories, definitely inspired me to step out of my comfort zone and really write for once. And my friends gave me the encouragement I needed along with being willing to speculate and critique my story. But the forums gave me the perfect environment to flourish and enjoy writing for the sake of telling a good story.

However, I doubt I'll have that same experience again on here. Not because of the forums itself, just because of the place that I'm at right now in my life. I feel like if I began to move forward with writing it'll be on other sites where I can obtain more (not necessarily better) criticism and notoriety. I'll always come back here every now and again, just to see what's changed and which familiar faces are still lurking around, but I don't think I'll be an active member in terms of messaging others and responding to/posting threads. Again, its a me thing. But I think it should be said that the forums provided me with the opportunity to really enjoy writing, something that I think I'll always cherish.

I'd be extremely sad to see it close down for good, especially if a lot of people lost whatever projects or stories or shenanigans they were involved in. I, personally, do not have the education or time to help moderate the forums. Though I genuinely hope that you find a new team of moderators that would be happy to help keep things running smoothly. And if not, then I wish the best for everyone in this community. Y'all are really fucking great :)
---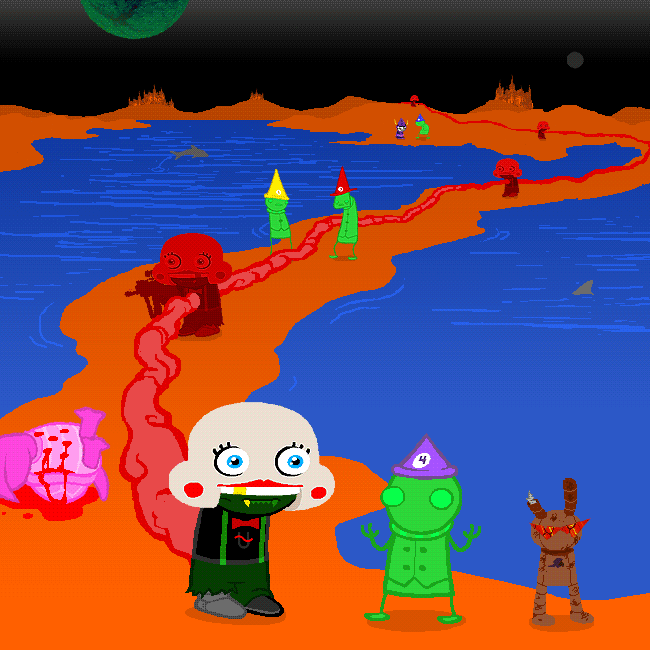 Hey. Did you kill that cute turtle?
NO
But I can see your past trail.
You're standing there holding a gun, and pointing it at the turtle.
OK. THEN YES.
I KILLED THE TURTLE.
Booooooo
User(s) browsing this memo: 1 Guest(s)