lonelyTroubadour
lonelyTroubadour
100,000
Date of Entry. 02-08-2018
Date of Birth. Hidden (16 years old)
Local Time. 02-25-2018 at 09:17 AM
Sun .Sign
Male .Gender
Land of Solitude and Seasons .Location
Date of Entry. 02-08-2018
Date of Birth. Hidden (16 years old)
Local Time. 02-25-2018 at 09:17 AM
Gender. Male
Location. Land of Solitude and Seasons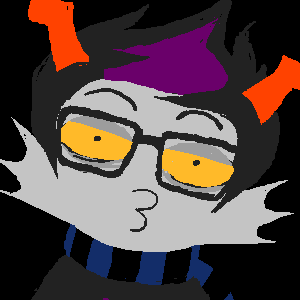 lonelyTroubadour's Stat Sheet

Entered:
02-08-2018
Last Visit:
Today 07:22 AM
Total Replies:
105 (6.25 replies per day | 0.05 percent of total replies)
(Find All Memos — Find All Replies)
Time Online
17 Hours, 44 Minutes, 15 Seconds
Members Referred:
0
Reputation:
2 [Details]




Additional Info About lonelyTroubadour

Your name is TROELS TRYGVE.

Your interests include FOOD and CRAFT-MAKING. You spend most of your time in your hive making SHITTY CLAY CHARMS and making SLIGHTLY TOXIC TO INGEST FOOD. Because of you obsession, your hive is a TOTAL MESS, you can't even find OTTERDAD in this DISASTER. Regardless, you are too lazy to change anything about it so you promptly go back to making CHARMS.

When you aren't CREATING LITERAL SHIT, you are posting on a forum board called MSPARP BOARDS. You enjoy the FAN ADVENTURES and posting about your GOGDAMN CHARMS and CRAFTS on here. You wish that more people would talk with you so you keep your personal messages OPEN ALWAYS. You wait patiently for your new friends to come ... hopefully they come fast because you DIDN'T BRING ANY FOOD.

===> Find a better profile.

lonelyTroubadour's Grist Cache




lonelyTroubadour's Signature

roses are red landwellers are gross why did you leave me fef what did i do?