======>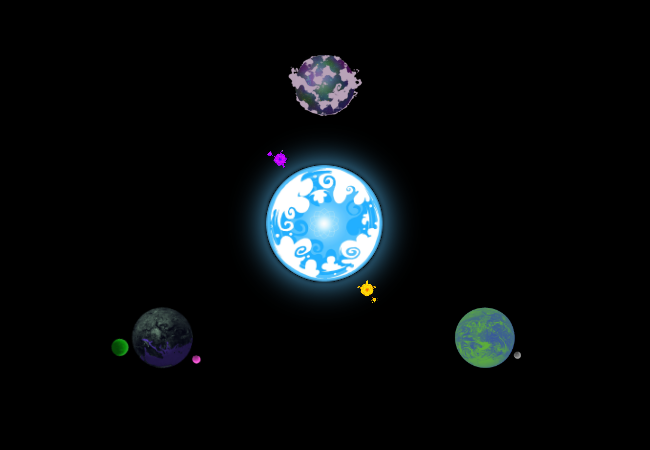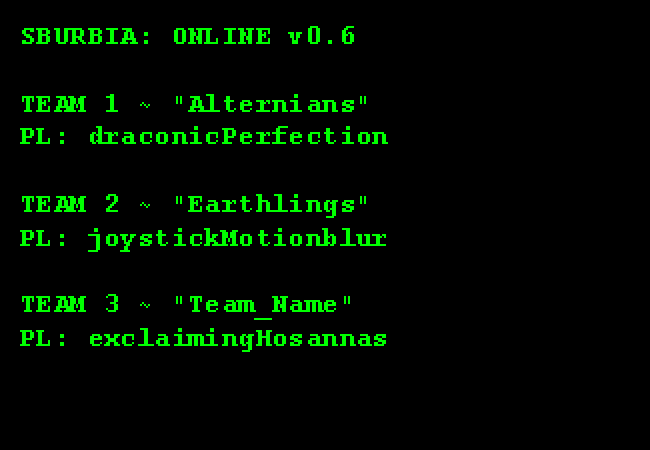 Three charlatan dwarf planets find themselves newly born. A light traces the void keeping teams apart, as if walking the border between warring factions, or say, two neighbors' backyards. A familiar shape is produced. It's the one Competition draws to provoke its victims.
It is the sixth round, and as with all five preceding it, something feels wrong with its execution. The game presently ensnaring you is only the latest ambition in a long line of endeavors by an unseen empress, one who sits not in a throne, but in a prison. Her foul whims are those less of a monarch than a selfish opportunist. Her kingdom is Ambition itself. It is an unwavering engine, with the hot coals of lust shoveled into its white maw. It is the most diabolical kingdom of all.
"Ambition is but the evil shadow of aspiration." -Walt Disney
Yes, you are certain Walt Disney said that. One hundred percent positive.
You have a feeling your work may be cut out for you.